The reception celebrating the Omaha Local Section's 100 years anniversary held place yesterday at the Taxi's Bar and Grill. Although our Section was founded in 1920, we were not able to celebrate our Centennial until recently. We are very excited that many Members were able to join us, and certainly missed who were not.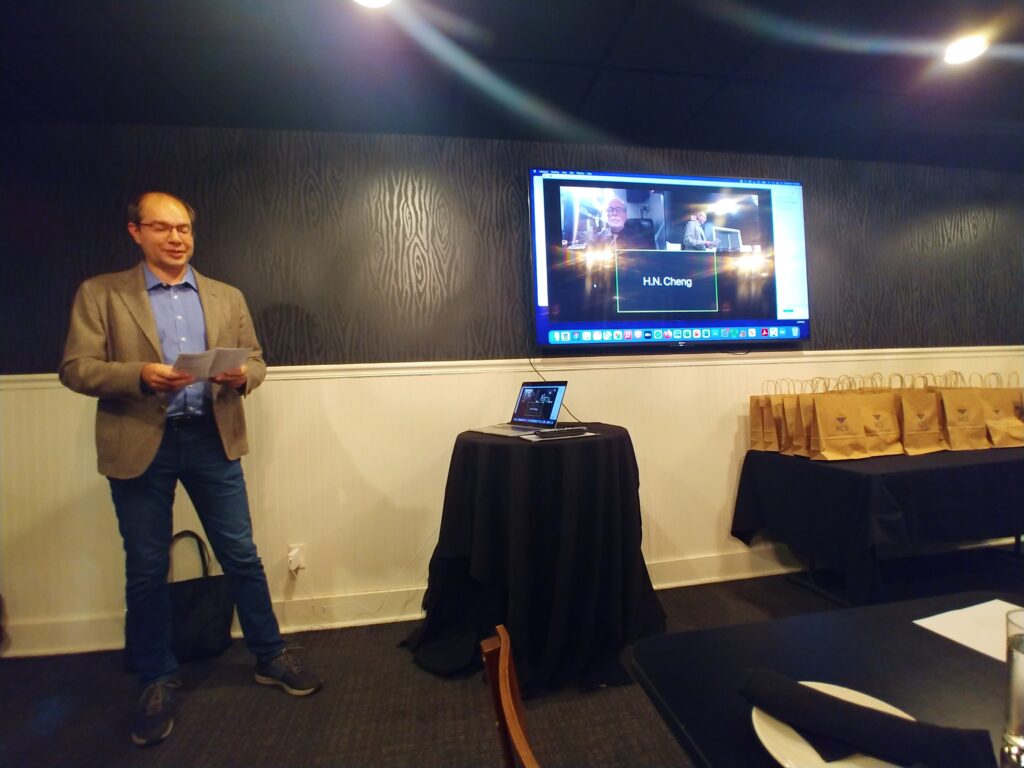 The reception kicked off with the address from the Section leadership. Then, the ACS President Dr. H. N. Cheng joined us via Zoom teleconference and addressed the Members in attendance, congratulating them with our Section's remarkable milestone.
The official ceremony then continued with presentation of the recognition certificates to Dr. Edward Roche for achieving 60 years of service, and Mr. Ronald Crampton for 50 years of service. Dr. Jonathan Vennerstrom was presented with the inaugural Distinguished Career in Chemistry Award.
Over the dinner, the guests heard the lecture "Sequencing Biotic and Abiotic Polymers: New Approaches and Applications" presented by Prof. Eric Anslyn, Distinguished Teaching Professor and Welch Regents Chair in Chemistry, University of Texas at Austin, who joined us via Zoom teleconference.
At the conclusion of the reception, all Members and guests were presented with a commemorative gift in recognition of our Section's Centennial. We are looking forward to the next 100 years with inspiration and optimism!