In 2020, the Omaha Local Section celebrates a remarkable milestone – the 100th anniversary of its founding. Coming into the year, we had big plans for celebrating our Centennial together with as many of our Members as we could reach. We viewed it as a great opportunity to reconnect with those who are not actively attending our Local Section's meetings, or those who are not regularly involved in our events or the Section's governance.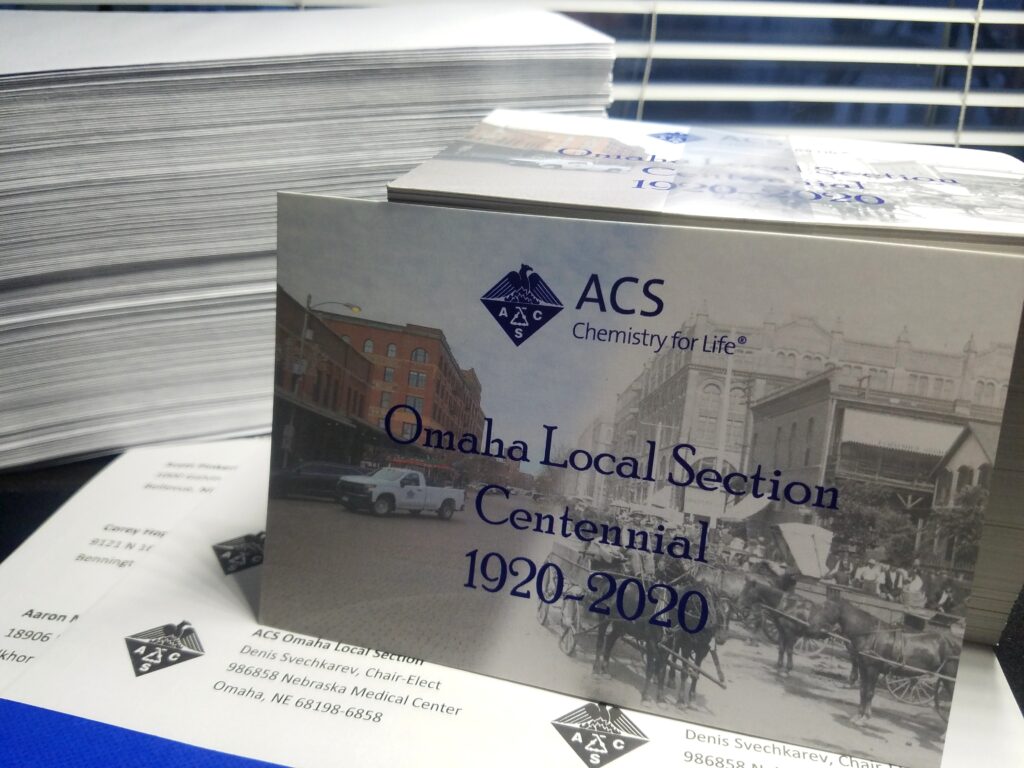 Unfortunately, many plans were altered by the ongoing pandemic that erupted early this year. This unprecedented factor intervened the life of virtually everyone in our community and beyond, and we had to adopt changes as well. The Centennial celebration reception is tentatively postponed until fall 2021, and the date will be determined later. We remain optimistic and hope to have an opportunity to see many of our Members together next year!
As a token of appreciation for our Members, and to keep the spirits high, we teamed up to design a custom card dedicated to the Centennial of the Omaha Local Section. The cards will be mailed to all our current Members as we wish all of you a great winter holiday season, and a healthy, bright and prosperous year 2021, full of new achievements and optimism!